Helping people make the right decisions.
Visualization allows us to step outside of our safety zone to inexpensively explore greater design opportunities and possibilities. Visualization unambiguously conveys a common understanding of a project to all the parties involved, reducing expensive post contract changes that fail to add proportionate value to the final project.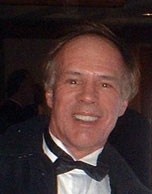 Bob Lamar leads Lamar Design Group. Bob launched the company in 2008 as his many years of experience in design and the construction industry led him to conclude that the use of newly developing BIM and 3D visualization software better communicates ideas among designers, builders and owners than do traditional methods. The implementation of these innovative technologies have lead to increased efficiencies throughtout the design, bidding and construction periods, more satisfied clients, and less litigation, leading to a more profitable building experience.
Building on the use of visualization for design, Bob quickly recognized an opportunity to also help homebuilders and general contractors market their projects and options more effectively on the internet by linking images to floor plans. Thus our i-Vu Foresee and Explore programs were born. We have recently added i-Vu Discover, our Interactive Floor Plan program. Because our programs allow a high degree of flexibility, we can adapt to our clients needs as they fulfill the dreams of their clients. "Our passion is to help purchasers, owners, designers, and contractors visualize together the final product before a spade of dirt is turned. Our goal is to reduce waste and do our part to help everyone make informative decisions and achieve their objectives."